The store is not currently accepting click and collect orders. The time window for orders is between 9:00am and 7:45pm.
Social Pre-Roll
Fleurish
Social (Fleurish's proprietary genetic of Mango) is a rare sativa dominant strain with a small amount of CBG. It has a sweet & sour and lemon flavor with a luscious citrus aroma. Social flowers have round dusty green nuggets, with long thin light amber hairs and a coating of tiny amber crystal trichomes. Terpinolene; c-caryophyllene & ocimene are found in Social's terpene profile.
Like all of Fleurish's dried flower products, Social is grown indoors; is hand watered, hung to dry, hand sorted/trimmed.
---
Available variations
| Variation | Price | Status | Add to Cart |
| --- | --- | --- | --- |
| 3x0.50g Pre-Rolls | $15.95 | In Stock | |
Additional Info
THC: 19.2%
CBD: 0%
---
Other Products
Fleurish
THC: 18.1-20.1%
CBD: 0-0.7%
Type: Sativa
Category: Dried Flower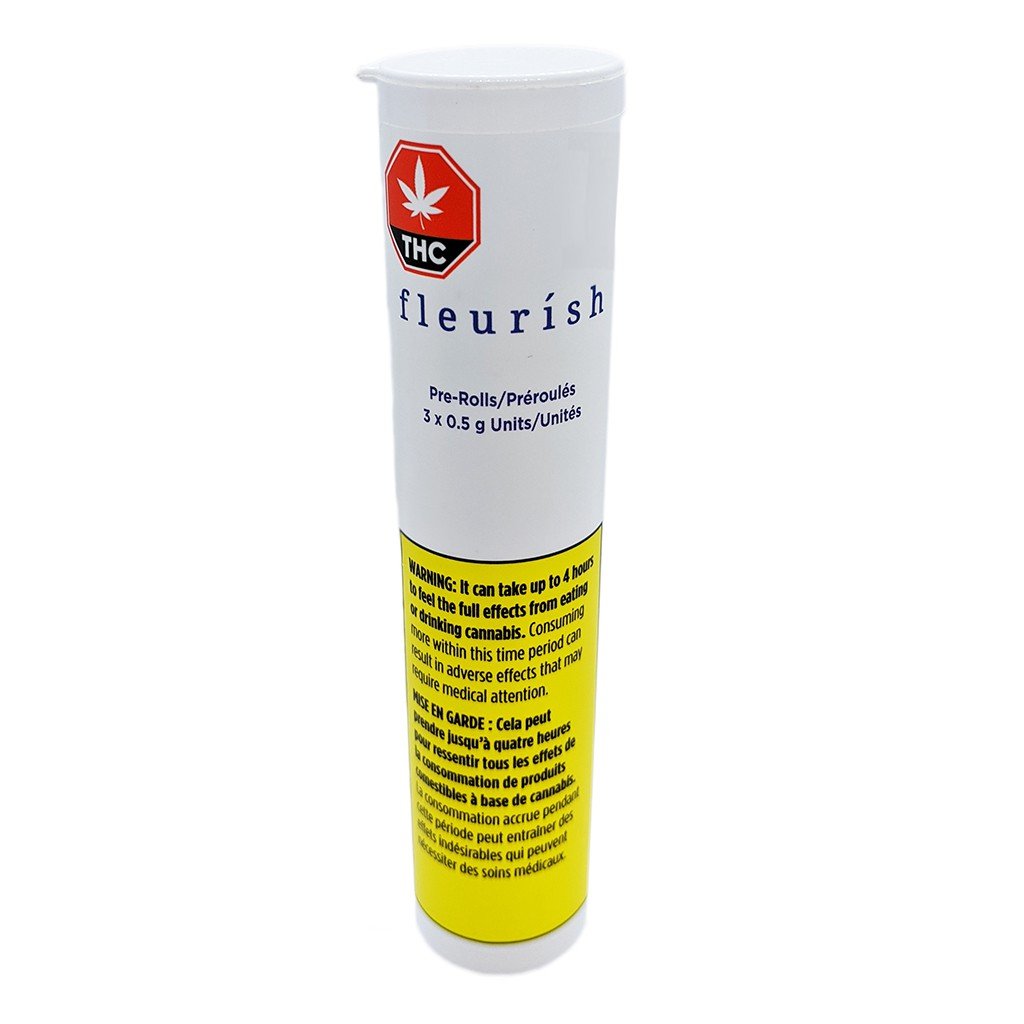 Fleurish
THC: 19.67%
CBD: 0%
Type: Sativa
Category: Pre-Rolled